You are here

You are here:
Home > Store Information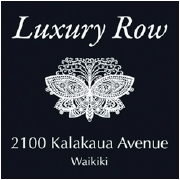 UPDATED HOURS AND INFORMATION as of Sept 9th, 2021:
Chanel
Hours: 11am - 8pm
Chanel Phone: (808) 923-0255
Gucci
Hours: 11am - 8pm (Mon - Sat) 11am - 7pm (Sun)
Gucci Phone: (808) 921-1000
Moncler
Hours: 12pm - 7pm 
Moncler Phone: (808) 670-3508
Bottega Veneta
Hours: 11am - 8pm (Mon - Sat) 11am - 7pm (Sun)
Bottega Veneta Phone: (808) 923-0800
Miu Miu
Hours: 11am - 7pm
Miu Miu Phone: (808) 921-2901
Please note, stores are evaluating their procedures and responding as necessary, Hours and days are subject to change at each brand's discretion. For more information contact each store directly to make an appointment.
WE ARE PLEASED TO PROVIDE COMPLIMENTARY VALET PARKINGValet Hours: 11:00am - 8:00pmElite Parking VALET & SELF PARKING PROTOCOLS:
Safe, sanitized handling of every guest vehicle including single use steering wheel covers, and wipe downs of high touch areas with disinfectant.
Sterilization of all vehicle keys with disinfectant.
All team members will be equipped with appropriate PPE including masks and implement glove replacement after every guest interaction.
Vehicle Sanitation protocols that document and verify each vehicle is sanitized following approved processes.